It is important to note that parents need to frequently feed allergenic foods such as peanut, egg, and milk to their babies in order to benefit from early allergen introduction. In the 3 clinical trials that our product is based on, it was found that feeding your baby these foods 2-7 times per week for at least 6 months was the most effective way to reduce the risk of common food allergies by up to 80%.
Parents have found that trying to do this on their own is difficult and time-consuming, which is why options like Ready, Set, Food! help make it easy. Ready, Set, Food! is the best option because we make the process simple, safe, and effective for all babies.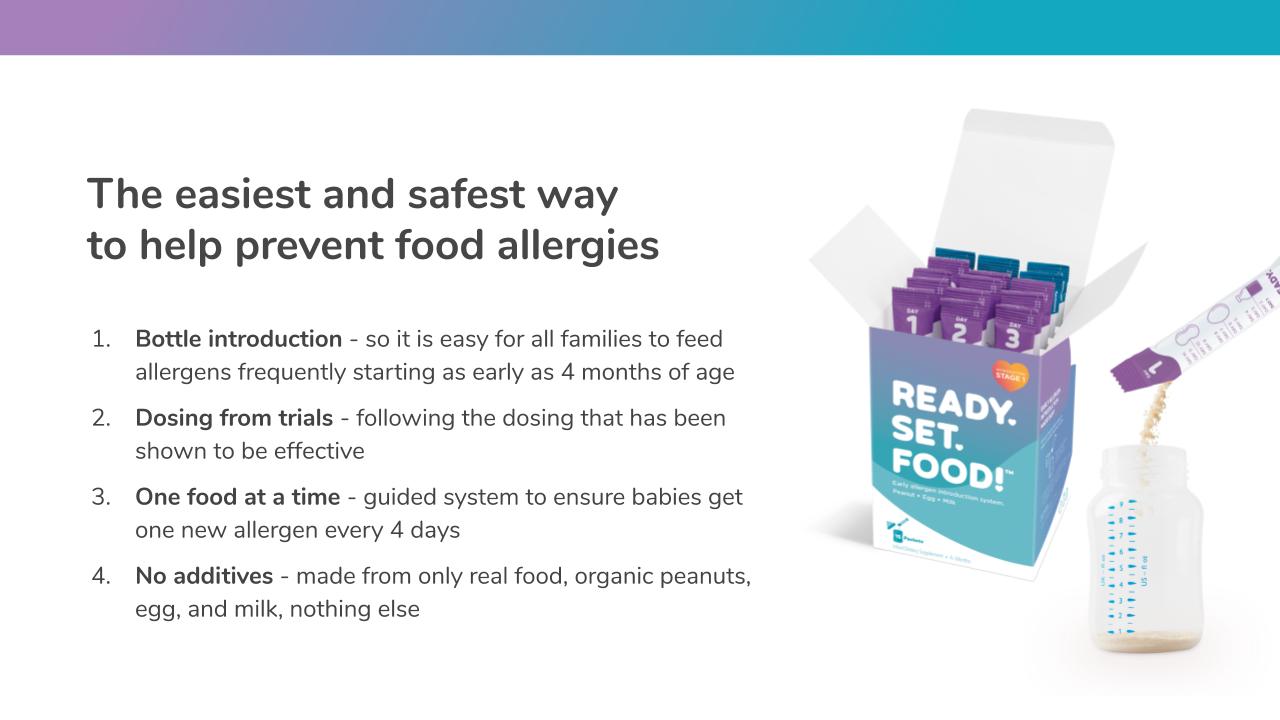 Simple: All you have to do is add Ready, Set, Food! into a bottle of breastmilk, formula, or into solid foods.
We're also endorsed by over 500 pediatricians! To learn more about our Medical Advisory Board, click here.