Doctors agree that ALL babies are at risk for developing food allergies. This means that even if you don't have a family member with a food allergy, your baby still can develop one. In fact, over 50% of children with food allergies don't have a family history. The good news is that as a baby's immune system develops, parents still have an opportunity to help prevent most food allergies.
While everyone is at risk, we've highlighted 3 main risk factors: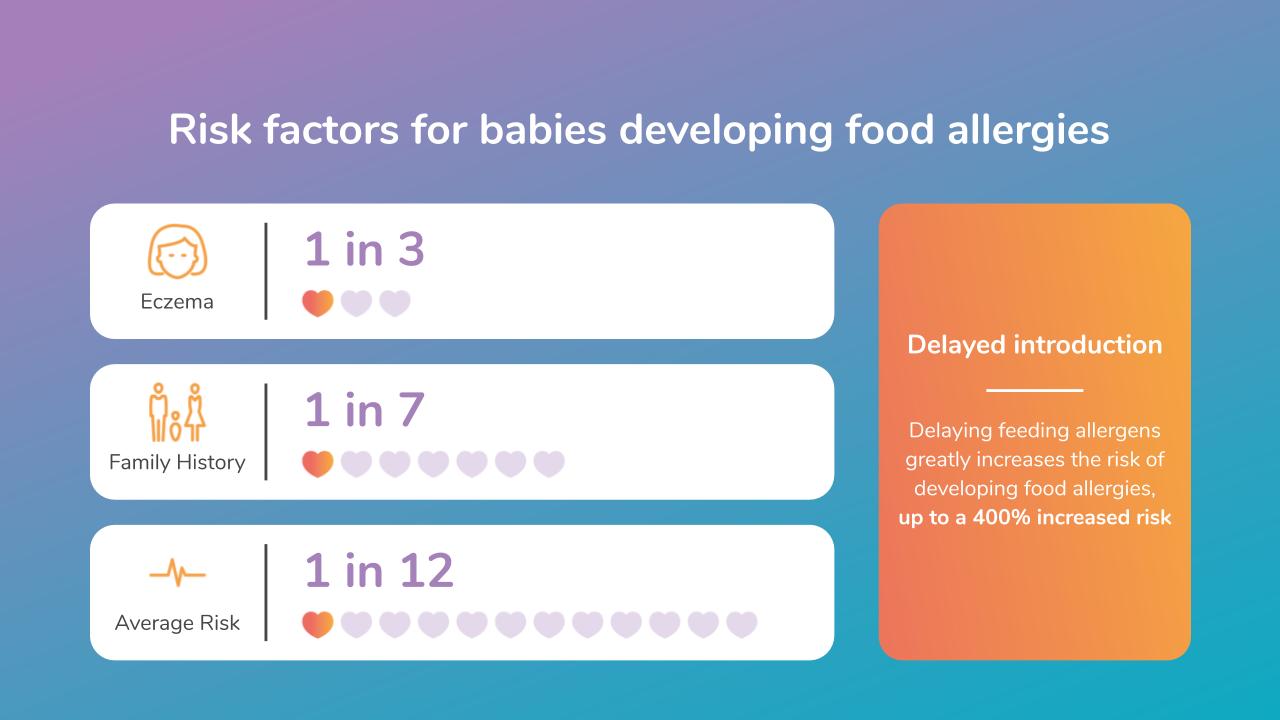 Babies with eczema have a 1 in 3 chance of developing a food allergy.

Babies with a family history of food allergies have a 1 in 7 chance of developing a food allergy.

The average baby in the US has a 1 in 12 chance of developing a food allergy.
Medical studies have found that the earlier you begin early allergen prevention, the less likely your child is to develop a severe food allergy. In the 2020 USDA Dietary Guideline Report, it is recommended to introduce allergen-causing foods, such as peanuts and eggs, beginning at age 4-months.
Check out our free ebook to learn more about risk factors. Want to know what your baby's specific risk is? Take our risk quiz here.