No. Although there are many benefits to breastfeeding, there is no evidence that breastfeeding alone prevents food allergies. That's exactly why we designed Ready, Set, Food! to easily mix with breast milk in a bottle. The medical studies on food allergy prevention also showed that early allergen introduction had no negative impact on breastfeeding.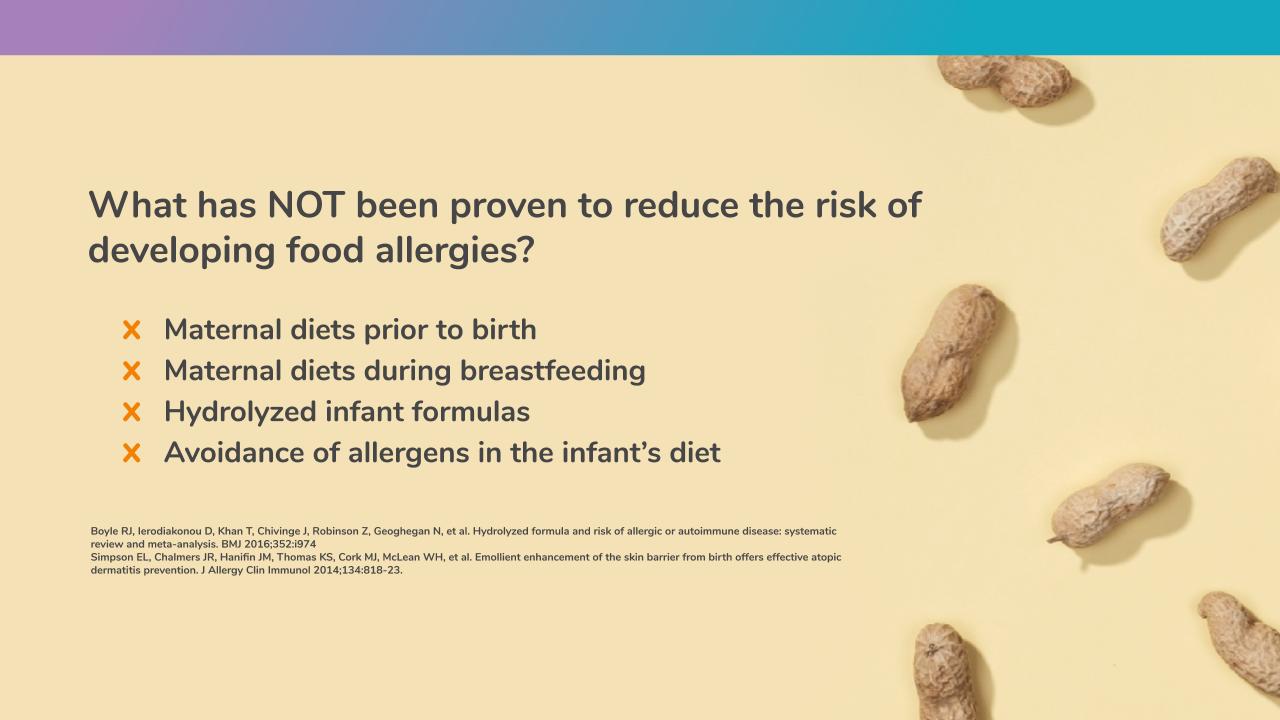 The 2020 USDA Dietary Guideline Report, as well as the AAP and NIH guidelines, recommend introducing allergenic foods, (such as peanut and egg,) as early as 4 months of age, but we understand that this may be earlier than when many parents want to introduce solids to their baby.
With our product, breastfeeding mothers can continue to exclusively nurse without having to introduce solids before their baby is ready to eat them, while at the same time being able to help lower their child's risk of developing food allergies up to 80%. Learn why Ready, Set, Food! is a great addition to breastfeeding here.