Early allergen introduction is the process of frequently feeding common allergenic foods, such as peanut or egg, to your baby starting as early as 4 months of age which is recommended by the 2020 USDA Dietary Guidelines. The report states that "introducing peanut and egg in an age-appropriate form, in the first year of life (after age 4 months) may reduce the risk of food allergy to these foods."The American Academy of Pediatrics (AAP), and the National Institutes of Health (NIH), also recommend starting early allergen introduction as early as 4 months, as do similar guidelines in England, Canada, and Australia. Read more about the new medical guidelines here.
In the past, physicians advised parents to delay introducing their infants to highly allergenic foods, but groundbreaking research has changed pediatric recommendations. The landmark clinical trials have shown there is no benefit to delaying the introduction of allergenic foods like peanuts, eggs, and cow's milk to infants beyond 4 to 6 months of age.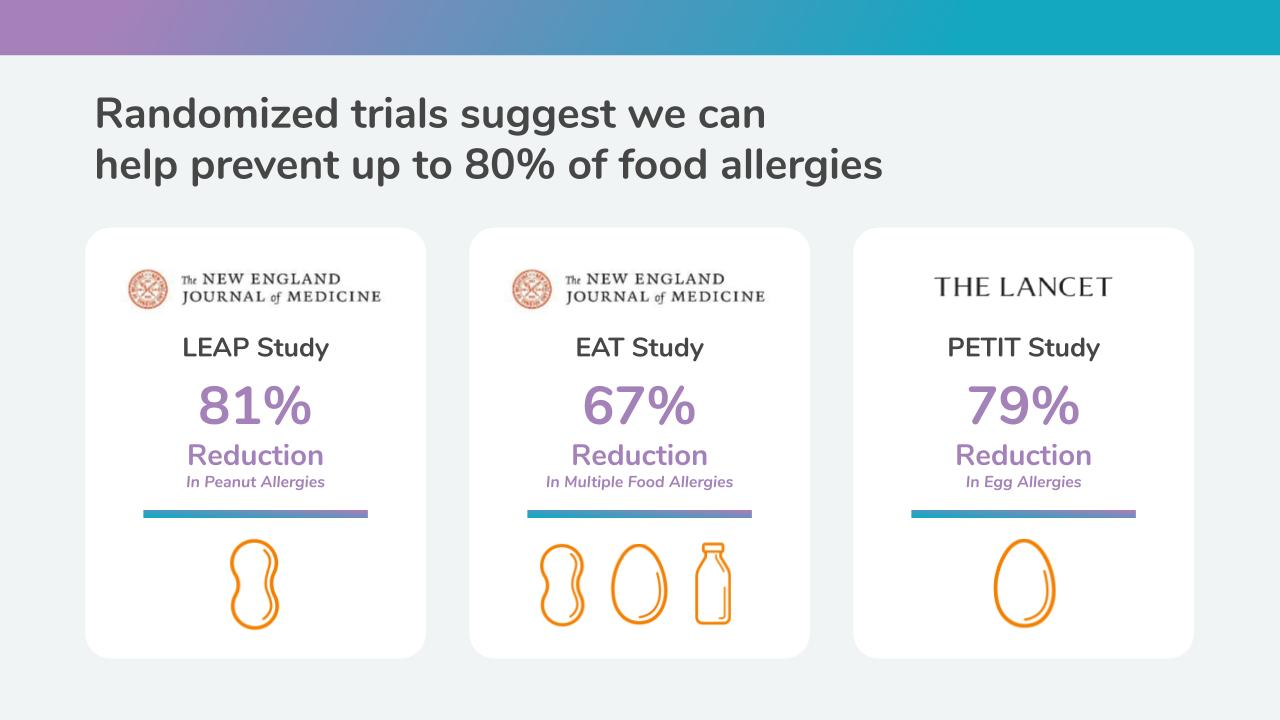 In fact, the data demonstrates that delaying the introduction of these foods increases your baby's risk of developing food allergies. With early introduction and continued exposure to allergenic foods, you can help protect your baby from developing food allergies. With Ready, Set, Food!, you can reduce the risk by up to 80%! Read more about early allergen introduction here.